As we come into the winter months, there is no better time to have your solar panels serviced. While solar panel systems are low maintenance, it is still important to get them regularly checked. But you might be wondering what the benefits of having your solar panels serviced? The answer, there are so many benefits to solar panels being serviced, which we will explore these in this article.
Benefits of regular solar panel maintenance?
Without regular servicing, your solar panels could be prone to damage and breakages. Furthermore, there could be a drop in the efficiency and power supply as the solar panels build up dirt. Solar panel servicing is a great way to maximise the efficiency of your solar PV system, find out more below:
Improved Longevity: Regular solar panel services will ensure the PV system is in optimal condition, so you can generate as much energy as possible.
Long Term Savings: By having regular services conducted, any issues with the solar PV system can be identified and rectified. Being proactive with servicing will prevent unexpected errors or failures with the system.
Safety Checks: While solar panels are completely safe, regular checks mitigate the risks of electrical faults and shortages. These checks again, will save you money in the long run, and give you piece of mind.
Optimal Battery Storage: Using solar batteries means you can store excess energy generated by the panels. This power supply can be used when there is limited sun, so you can still reduce your energy bills. Regular servicing ensures your solar battery is running at optimal capacity.
Increased Lifespan: Having an annual solar panel service will improve the lifespan and efficiency of your solar systems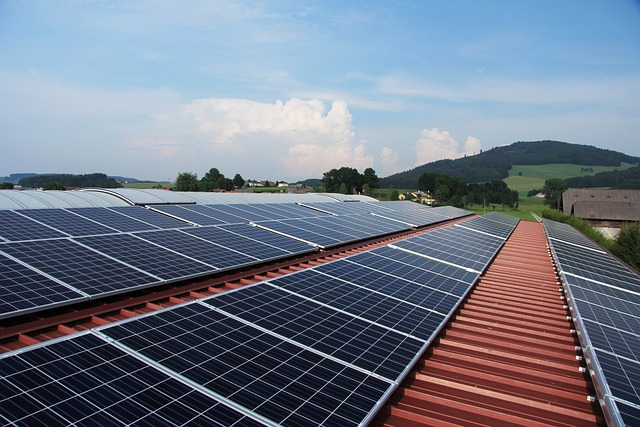 What does the Aspecte solar panel service include?
You now may be wondering, "Why Aspecte?". With over 10 years of experience with solar panels, you can be sure you are in safe hands. Our team of industry experts are trained to service a variety of different solar PV systems, discover more about our comprehensive Solar Panel Service below:
Software Updates: Our solar panel service includes a system software update. This ensures your system is running on the correct version.
Safety Checks: We take the time to check you solar panels, battery, inverter, DC isolators and trip switch to ensure they are working correctly and safely. You will have complete peace of mind that your solar system is working efficiently and safely.
Software Checks: Our solar panel service ensures your solar PV system is sychronised for optimal power output. These checks include monitoring the power supply, generation meter and calculating an estimated annual generation figure.
How often should solar panels be serviced?
While solar panels are low maintenance, we would recommend having your solar PV system serviced once a year. This ensures they are in the best condition and generating as much power as possible.
How do you know your solar panels need servicing?
Although solar panels can be serviced at any time, there are some signs that you should look out form. These are:
A red light appearing on your solar inverter.
The solar panels appear dirty, covered in a build-up of dust or bird droppings.
The energy generation has decreased, even on sunny days.
While most solar panels are designed to be self-cleaning, due to a hydrophobic coating, they can experience a build up of dust or bird droppings throughout dry periods of weather. In the UK, the level of dirt build up is subjected to local weather conditions. We would not recommend cleaning solar panels yourself, always hire an expert.
The Bottom Line
Has this article piqued your interest in solar panel services? Would you like to improve the longevity of your solar panel system? Why not call the Aspecte team today on 01953 250173 to discuss how a solar panel service can maximise your energy efficiency?
Has this article interested you in solar PV systems and the benefits of sustainable power? Would you like to reduce your carbon footprint? Why not contact our team of experts to discuss how you can benefit from solar energy. They are happy to discuss the long term benefits of solar energy, as well as the different PV options so you can find the system that works best for you. Contact us today to arrange a free estimate.