Maximise 
Your Solar Efficiency: Premier Solar Panel Servicing and Maintenance
Solar Panel Systems: The New Standard in Green Energy
Ever wondered, "Do solar panels need servicing?" The short answer is yes. Just as with any system or equipment, routine maintenance is essential for optimal functionality. Solar panels and solar batteries have become increasingly popular thanks to their solar panel system design that's both efficient and eco-friendly. By incorporating solar panels into your home, you've made a necessary step towards sustainable living and reducing your carbon footprint.
A solar panel service will help your panels maintain peak performance. Over time, elements of the environment, like bird droppings, tree sap, and general build-up, can slightly reduce the efficiency of your panels, batteries, and inverters. Therefore, understanding the specifics of your solar PV systems and their certification, like the MCS certificate, can make a huge difference in ensuring their longevity and optimal functionality.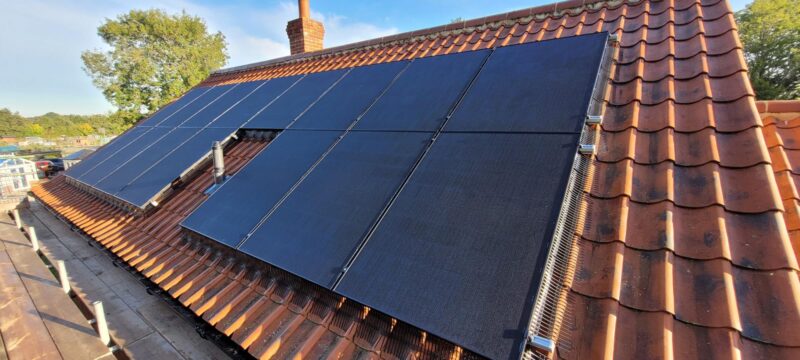 What's Included in Our Service
For the price of £149 + VAT, homeowners will receive:
Software Updates:

 The digital brain behind your solar panels and battery storage system needs periodic updates. Our service updates your solar PV system and solar inverter software, ensuring smooth and efficient energy generation.

Safety Checks:

 Ensuring your solar panels and battery are in complete working order and defects-free is paramount. We meticulously check your panels, battery, solar inverter, dc isolators, and trip switch to guarantee they're safe.

System Checks:

 Our comprehensive evaluation ensures all parts of your solar panel system, from the panels on your roof to the battery, are synchronised for optimal 

power output

. This check includes evaluating the power supply, generation meter, and estimated annual generation figure.
Benefits of Regular Maintenance
Maximised Energy Production:

 Routine servicing ensures solar panels generate as much energy as possible, even on cloudy days. This means you receive free electricity, reducing those energy bills.

Extended Lifespan:

 Solar panels are low maintenance by design, but periodic servicing ensures they remain in optimal condition to deliver consistent power output for many years.

Economic Savings:

 By identifying and rectifying issues early, you save money in the long run. This preventive approach can help avoid hefty replacement inverter costs or other potential repairs.

Safety Assurance:

 Regular checks reduce risks related to electrical failures, offering homeowners peace of mind.

Optimal Battery Storage:

 With an efficient battery, homeowners can store excess power generated by their panels for use during non-sunny periods, reducing electricity bills.

Signs Your Solar Panels Need Servicing
A red light on your inverter.

Panels appear dirty, covered with build-up or bird droppings.

Energy generation is noticeably less, even during bright, sunny days.
Why Choose Our Maintenance Packages
Quality Products:

 We only use the best tools and replacement parts.

Experienced Solar Panel Installer:

 Our team boasts experienced professionals familiar with all facets of solar panel installation.

Dedicated Customer Service:

 Customers vouch for our impeccable service standards and commitment.
Book Your Service Now!
Looking for "solar panel servicing near me"? We're here to help. Schedule a maintenance visit to ensure your solar panels and batteries remain in top condition. We also offer insights into solar panel installation costs for homeowners considering expanding their solar capabilities.
Secure Your Solar Future: Act Now
Solar energy is here to stay. As more homeowners embrace this sustainable power source, routine maintenance ensures longevity and optimal performance. We are here to assist you whether you need a complete solar panel system installation or just servicing your existing solar system setup. Contact us for a free quote and upgrade your solar journey.